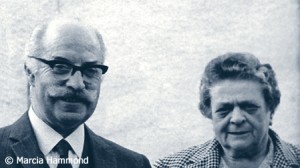 ON Andrew Paterson's death in 1948, his son Hector G.N. Paterson took over the running of the photographic studio for a further 31 years.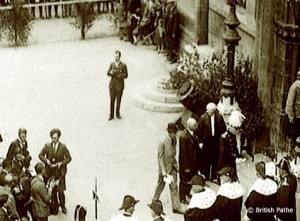 Hector was born in 1904 and joined his father's business at the age of 17. In 1924 he moved to Edinburgh to attend the College of Art and was apprenticed for a period to another well-known photographer – Drummond Young of Princes Street. Over the years he shared in photographing the famous, including the Prince of Wales fulfilling an engagement at Fort George, and Prime Minister Clement Attlee. During the visit of the Prince of Wales to Inverness in 1931, Hector was captured towards the end of a British Pathé newsreel standing outside the town hall, photographing the dignitaries as they entered the building.
In 1934 while Andrew Paterson and his future son-in-law Frank Chalmers were on a Mediterranean cruise, Hector provided The Inverness Courier with photographs of the before and after renovation improvements to Inverness Castle and its embankment on Castle Street.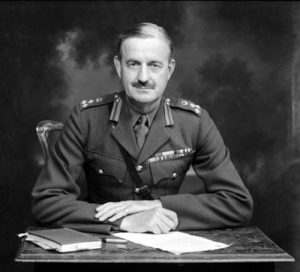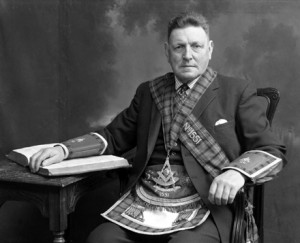 Hector married Stella Saunders in 1937, and during the Second World War he enlisted with the RAF. Posted firstly to the Middle East, then seconded to the Royal New Zealand Air Force, he later served in Burma. After demobilisation he returned to the family business, and when Andrew Paterson died in 1948 he took over its operation.
By the mid-1960s, with the decline in demand for set studio portraits, Hector branched into the art world, becoming a dealer and, as a painter in his own right, undertaking art restoration work in the Academy Street studio. He soon became a familiar figure at auctions in and around Inverness. He had become an art dealer by chance after a local man offered to sell him for a small sum four original etchings by Rembrandt. Instead, Hector had them sold at a London auction house and the substantial price they fetched surprised them both. As an art dealer he bought and sold pictures by Raeburn, Sickert, Nasmyth, Sir Noel Paton, Augustus John, Sir William Rothenstein, Louis Gabriel Moreau, and other distinguished painters.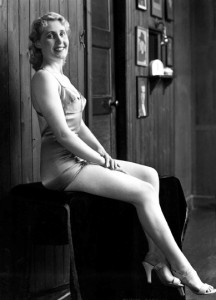 His favourite recreation was horses and he owned two. As honorary president of the former Highland Riding Club, he frequently conducted parties of riders on treks all over Inverness-shire.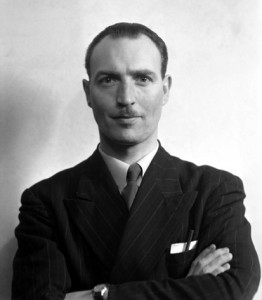 Local timber merchant and ex-Queen's Own Cameron Highlander Joseph Cook (1880-1973), whose lifetime hobby had been collecting photographs from a variety of sources, used to give lectures on the past, utilising his unique collection. Once a photograph had been obtained "…he took it to Andrew Paterson and these photographs were made into glass slides where the definition is quite remarkable."
Over the years Hector also contributed material to Cook's collection. When Cook died, the collection was entrusted to the late Reverend Roderick (Derick) B. Henderson who combined his own knowledge with Cook's lecture notes and also "delivered energetic and enjoyable presentations."
The Joseph Cook Old Inverness Collection, made into glass slides by Andrew and Hector Paterson and covering the period 1850-1920, is now held by the Inverness Museum.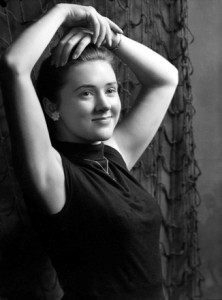 Aware he was going to retire in 1980, Hector Paterson tried to find a buyer for his own archive collection during 1979. Nobody in Inverness was interested, and he was on the verge of throwing it away at the local rubbish tip when he was approached by the young Karlsruhe-born photographer Andreas Jean-Paul, Graf von Einsiedel.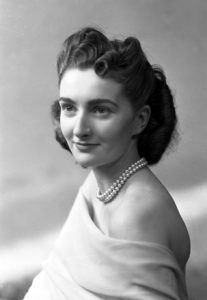 Einsiedel was living in Aviemore and had been tipped off by a friend about Hector closing down his family business and not knowing what to do with his collection of negatives.
"As a photographer myself, I was interested in meeting Hector and also wondered what would happen to his collection. He told me he was about to throw the whole lot away as he had unsuccessfully tried to find a suitable person or organisation to take it off his hands. I strongly felt that this collection must not end up on the Inverness rubbish dump and that it needed to be preserved; so I asked Hector if he was prepared to sell it to me." Hector told von Einsiedel he would be delighted.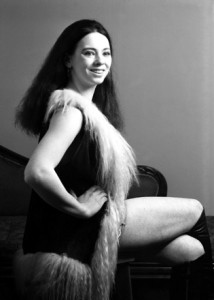 The entire Paterson Collection was shipped in cardboard boxes from Inverness to Aviemore where they were stored in the annexe of a cottage. "Unfortunately, there had never been the time or the means to sift through the collection properly, let alone catalogue it. We moved back to London soon after and I got busy with my own career; so the Paterson Collection was not forgotten but certainly neglected," said von Einsiedel.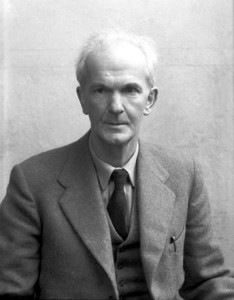 Hector Paterson retired in April 1980. The Highland News wrote about this end of an era: "There was a time when a call at the Andrew Paterson Studio beside the Market entrance in Academy Street, Inverness, was accepted routine among many of the notables who circulated in the Highlands in the Edwardian and post World War I eras. The engagement book at Andrew Paterson's has been 'star studded' since the business started nearly 100 years ago.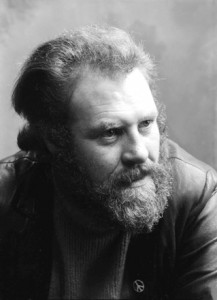 The studio with its old world charm is slowly being stripped of all furniture, furnishings, paintings, photographs and photographic equipment.
"Early next month a newly formed company, the Inverness & Highlands Estate Agents Ltd moves in to make the premises their headquarters. And another light of old Inverness will have gone out with nothing left to mark the spot but nostalgic memories of a great name in the world of photographic art." In the 1980s Andreas von Einsiedel made some effort to get local organisations interested in the collection, but without success. He believed the collection belonged to the region and contained important image documents of its history.
"I was disappointed by the disinterest…so it kept sitting in its cardboard boxes in a cold cottage for another 20 years."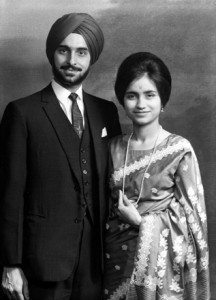 In 1987 Hector's wife Stella died, and in 1988 Hector himself passed away, outliving all his siblings and in-laws. (His sister Constance had died in 1975 and twin brother Hamish in 1982.)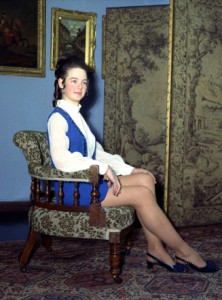 Although Andreas von Einsiedel had managed to save the Paterson Collection from destruction, it disappeared "off the radar" for nearly 20 years. In 1983 the Glasgow Herald, in an article about Paterson's silent film Mairi, wrote that the negatives had gone from Scotland, bought by a young German nobleman who required two vans to take them away, Scotland thus losing forever (as thought at the time), a vast archive of early photography. "The irony is that the only important Andrew Paterson work left in Scotland is that film which he made in 1912," wrote reporter Joe Mulholland.
Andreas von Einsiedel is now a world renowned photographer in his own right. Click here to visit his website

 To see the British Pathé newsreel featuring Hector Paterson in 1931 click here